Corporate Function - M.V. John Batman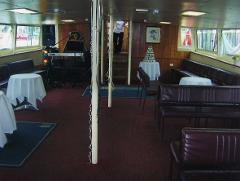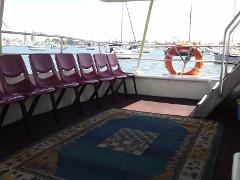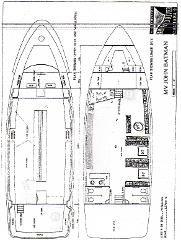 Duration: 4 Hours (approx.)
Product code: JB
The "John Batman" has a large sightseeing upper deck that is always popular as it has "all round" viewing as
well as being able to cater for the entire complement. The internal lounge bar
area on the lower deck has comfortable lounge seating with small alcoves and
drink tables. The other side of the vessel has ample room for dancing and
mingling at the bar etc. Alternatively you may prefer a fully open
floorplan.
In addition, the vessel also has a mid-level rear deck, a perfect place to chat and perhaps have a coffee and some fresh air under cover, that is also wind free when cruising.
The John Batman can board at Gem Pier, Williamstown, or Spotswood by arrangement - avoid the City traffic and parking is easy!
Whilst we offer an excellent and popular buffet menu option, our easy and light Finger food options (which includes 10 portions per person) works well with larger numbers - and lends itself to mingling on multi levels.
We are a licensed premises, we can also arrange to have refreshments icy cold and ready for your arrival.
Refreshments are on a pre-purchase arrangement, priced at average basic bar
prices- you can nominate the drinks or nominate the amount you wish to spend;
or choose a Corporate package – we'll make it easy for you!
We are flexible – you can mix and match to create your package, call us for a chat and we'll see if we can match your
budget.
SPECIFICATIONS:
BUILT: Launceston, December 1986; MATERIAL: Aluminium hull, water ballast tanks;
LENGTH: 20 metres. BEAM: 6.8 metres; SPEED: 10 knots; DISPLACEMENT: 40 tons
CAPACITY: Licensed to carry 200 passengers; up to150 undercover. 130 social functions.
A restaurant style setting can seat up to 50 guests.